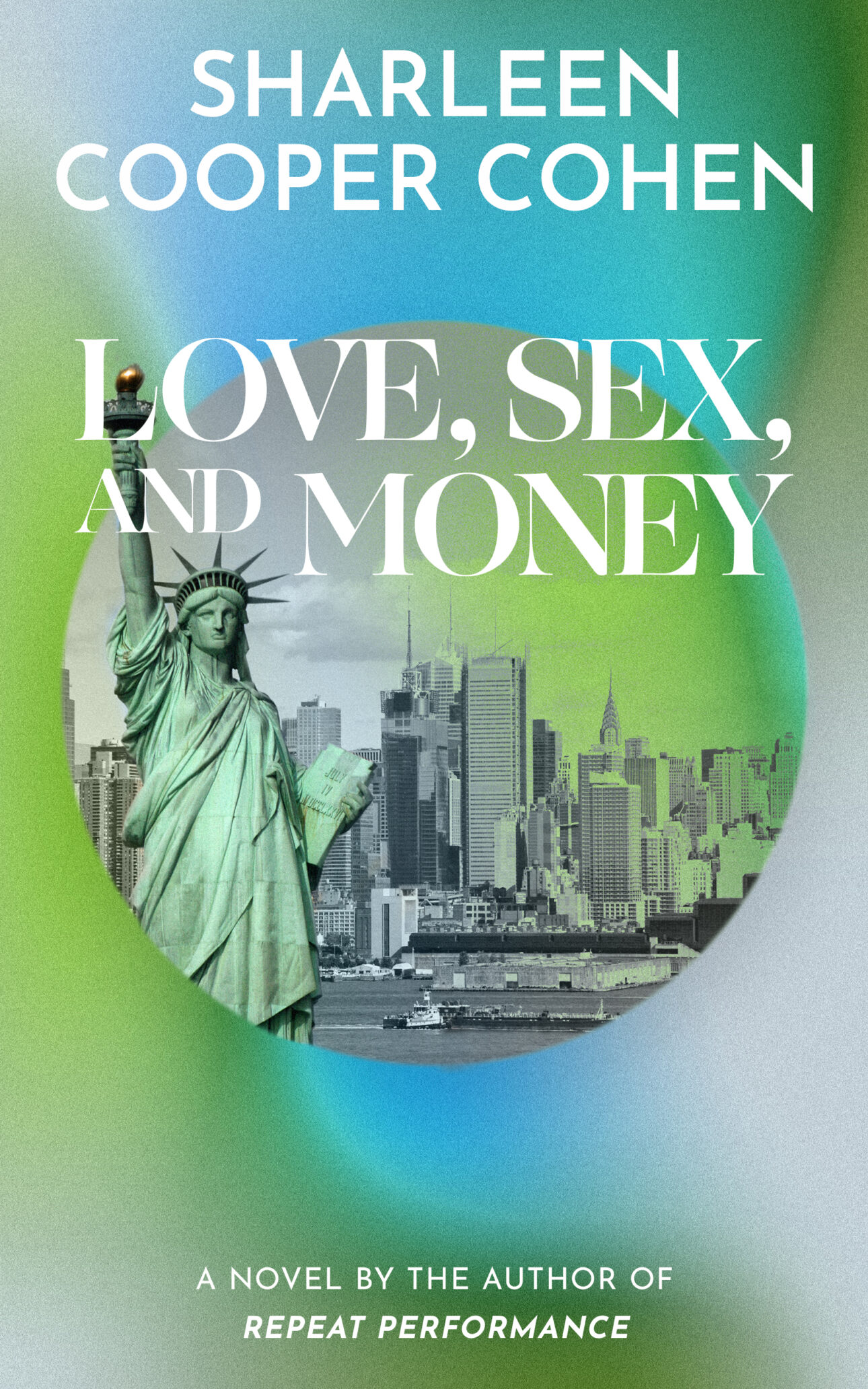 She had three great reasons to make it to the top. Love, Sex and Money.
What more does life hold and how can any one woman have it all? It begins on graduation day in Berkeley: the story of three women, friends for life, whose passions and ambitions are fueled by love, sex, and money, and whose dreams are shaped by the torrent of history that changed women's lives forever. Pam dreams about what no woman has ever achieved, with the most plentiful of skyscrapers, NYC. Escaping from the poverty of her youth, Pam races east across the continent to join her father, already a real estate giant, but she is stunned by his rejection. Alone, with no resources but her unique beauty and brilliant mind, she must make a detour in her plans through the world of high-fashion modeling. A torrid affair with a dangerous and powerful man from the world of organized crime threatens to destroy her, but the city-building dream remains her guiding star. The friendship of her classmates is the one constant in her turbulent life. Trish, born into a conservative Southern California family, is drawn by her artistic gift to the "love culture" that still exists in Northern California. Her uncontrollable passion for a seductive art professor and a degrading interlude with drugs trap her in a profound despair from which she struggles to return to her artistic vision. Hillary, who discovers domestic fulfillment in an early marriage, is content to watch her friends succeed professionally, until a desire to protect her family and a love for environmental justice whet her appetite for a political career. Three women, three dreams, three destinies–love, sex, and money form the tapestry of their lives, but friendship remains the loom in this unforgettable tale of pleasure, passion, and power. Amid the glamour and decadence of Paris, Rome and Cap Ferrat a group of insatiable men and women come together. Their hopes, their fears and their dreams lie in…
When the title, Love Sex and Money, occurred to me, I wanted it to define my vision.  As I created the characters, three personalities emerged, each representing an aspect of the title.  This book is not based on any occurrence in my life.  It grew with a life of its own. But again, the friendships between women who become lifelong friends is something very dear and familiar to me. And though their life choices keep them at distances, they're each supportive of the others under extreme circumstances, that require true friendship and strength of character. As it turned out, these three women are faced with insurmountable obstacles they must overcome.